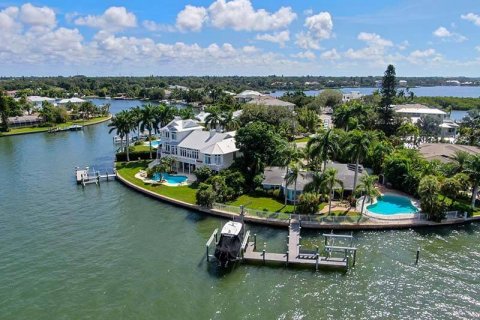 Real estate in Florida remains an investment-attractive asset, despite high interest rates, inflation and other economic factors. The cost and rental rate of local residential units continue to grow, so that its owners can count on significant capital gains and stable rental income, with the help of which strategic investors in houses and apartments located in the sunny state can earn the fastest. We will analyze that below.
Content:
Rental prices
The cost of renting houses and apartments in Florida have been rising rapidly over the past three years. The rate of the growth significantly surpasses the national average. One of the main reasons for this trend is the influx of new residents, which has increased demand and reduced supply in the local market.
Thus, Ken Johnson, who is the associate dean for Master's programs at Florida Atlantic University, concluded that residents renting real estate in Cape Coral-Fort Myers are currently overpaying by 18%. The average monthly rent in this agglomeration exceeds $2,200.
The cost of renting in Panama City Beach has increased by more than 5% during 2022 alone. Currently, residents who rent local apartments pay an average of $1,830 per month. The tenants of the villas are in turn forced to pay approximately $2,800 per month.
Another significant reason for such an increase in the rental rate in the state is the number of residential units rented for short periods. In Panama City Beach, the number of such offers has reached almost 12,000. To rent a local property for a day, you need to pay about $265.
Many owners of Florida real estate have come to a conclusion that short-term rentals bring a greater amount of profit compared to the long-term ones. As a rule, most of them resort to online tools such as Airbnb and Vrbo to find tenants.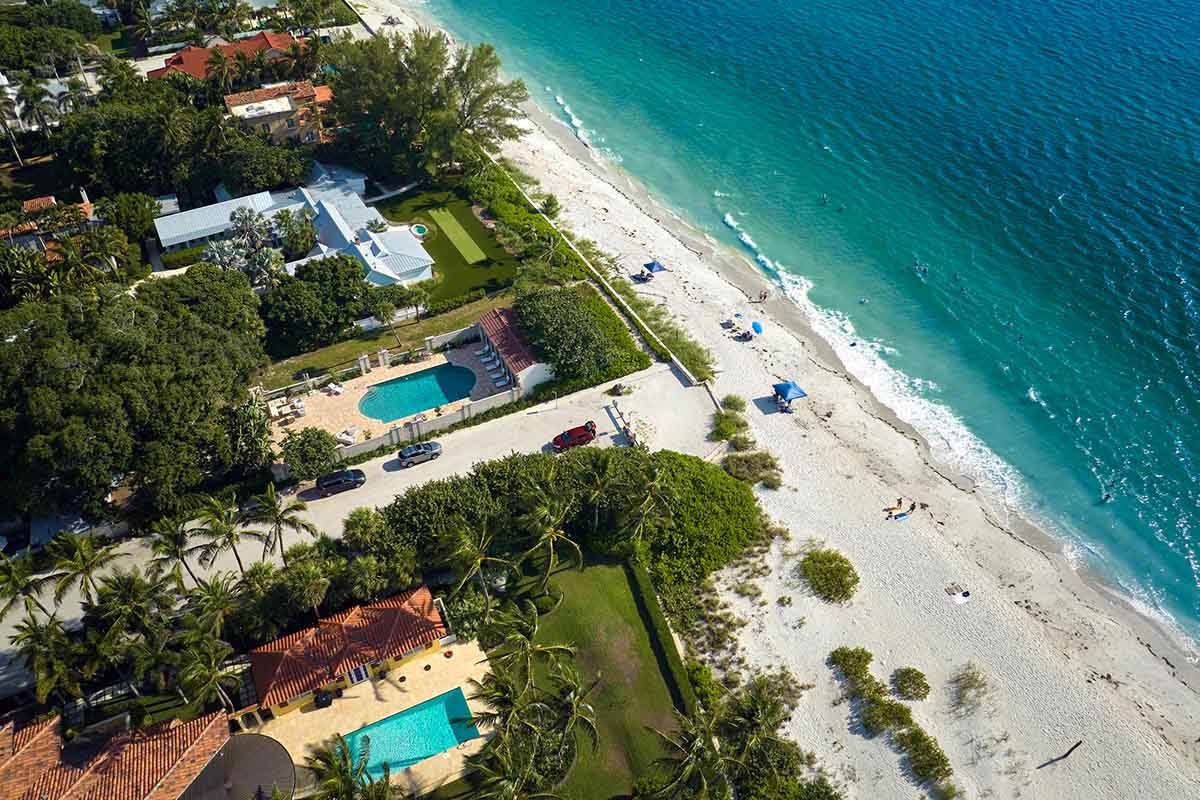 How to buy real estate and start earning almost immediately
Investors who want to invest their funds in an apartment or a house in Florida and earn on their investment, there are two options. They can purchase one or more objects and rent them out. As mentioned above, the most profitable option is a short-term lease, but it takes owners more time to find tenants. Therefore, choosing this way of earning, they either need to be ready to constantly pay attention to this issue, or contact a special real estate management company. They can also rent out a residential unit for a long-term lease.
The second option for earning money is purchase of real estate (the construction of which has not yet been completed) and resell after its commissioning. Investors who conclude a deal at the earliest stages, for example, at the pit stage, receive the greatest benefit. Their capital gains can be 50% of the original cost of the object and above.
The best locations in Florida for long-term rental
The transition of Americans to remote work and training, which happened at the height of COVID-19, allowed them to move where they really want to live. This shift has prompted residents in other parts of the country to choose Florida as their new home, which in turn has given investors more options for long-term rentals.
A long-term lease guarantees a fixed monthly income for the entire lease term. The tenant will also be responsible for paying for utilities, so owners don't have to worry about monthly bills. The following table shows the best locations in Florida for long-term rental properties:
The best locations in Florida for long-term rental properties

| Location | Average cost of real estate | Monthly income from long-term rental | ROI | Price-to-rent ratio |
| --- | --- | --- | --- | --- |
| Vero Beach | 734 654 $ | 2 592 $ | 4,3% | 24 |
| Naples | 992 412 $ | 3 986 $ | 3,62% | 21 |
| North Miami | 771 038 $ | 3 155 $ | 3,43% | 20 |
| Lantana | 903 306 $ | 2 672 $ | 3,35% | 28 |
| Tampa | 594 095 $ | 2 444 $ | 3,34% | 20 |
| Punta Gorda | 647 447 $ | 2 713 $ | 3,29% | 20 |
| Melbourne | 481 727 $ | 2 037 $ | 3,26% | 20 |
| West Palm Beach | 712 559 $ | 2 828 $ | 3,13% | 21 |
| Pompano Beach | 729 416 $ | 2 879 $ | 3,13% | 21 |
| Miami | 810 450 $ | 3 277 $ | 2,94% | 21 |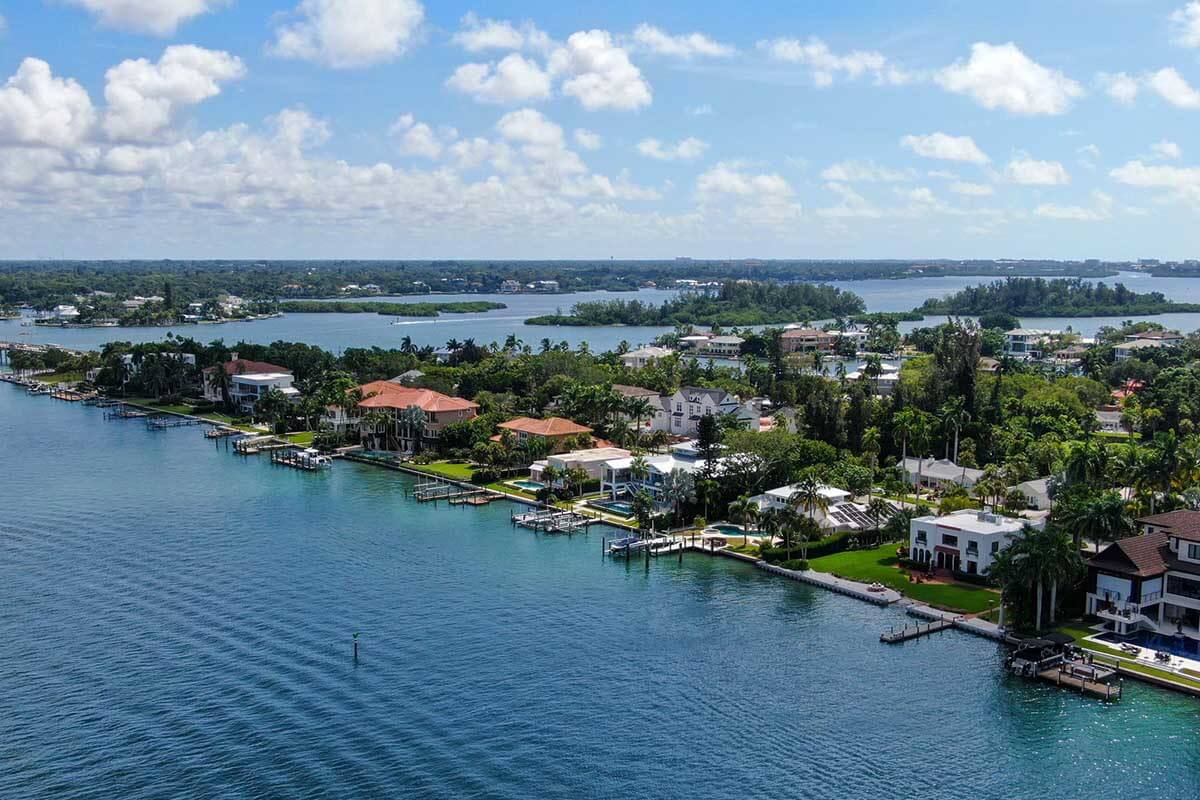 The best locations in Florida for short-term rental properties
Florida remains a popular vacation destination for both Americans and foreigners. Thanks to its tropical climate, picturesque places, and tourist attractions, the state continues to attract vacationers like a magnet. Although the tourism industry in Florida stopped in 2020, it managed to recover over the next two years. From January to September 2022, a total of more than 97 million vacationers visited the state.
The number of visitors from other parts of the United States, which grew by almost 60% year by year, helped to increase the overall influx of tourists to the state. The number of foreign visitors in the third quarter of 2022 also increased by about 85.5% compared to 2021.
In addition, Florida is one of the main business centers of the United States, so entrepreneurs often come here for business purposes. International companies are currently operating in several locations across the state, bringing in more than $150 billion.
The influx of vacationers and business tourists provides many opportunities to earn money by renting out real estate for short-term rent. Investors choosing this strategy can charge twice the average long-term rental rate, especially if their property is located in popular vacation spots. An additional bonus is that they can spend a vacation with their family in it, saving on paying for the hotel.
The following table shows the best locations in Florida for short-term rental properties:
The best locations in Florida for short-term rental properties
Location
Average cost of real estate
Monthly income from short-term rentals
Daily income from short-term rentals
ROI
Brandon
405 206 $
3 567 $
167 $
5,38%
Inverness
317 473 $
2 670 $
168 $
5,25%
Fort Pierce
808 460 $
2 623 $
172 $
5,19%
Palm Bay
336 657 $
2 840 $
142 $
5,09%
Winter Haven
333 617 $
2 832 $
137 $
5,01%
Lakeland
373 746 $
3 014 $
213 $
4,76%
Sweetwater
475 800 $
3 507 $
181 $
4,66%
Crystal River
403 874 $
2 891 $
199 $
4,65%
University Park
607 548 $
4 514 $
171

$

4,51%
Sebring
309 484 $
2 278 $
129 $
4,33%