In recent years, an increasing number of people have wanted to buy property in Florida and move to The Sunshine State for permanent residence. As a result, from fourth place in the ranking of the most densely populated states in the country, Florida has moved one spot up to third. Newcomers are mostly Americans from other parts of the United States; however, houses and apartments in Florida are in great demand among overseas buyers, too. In this article, we will try to answer an important question: which Florida locations are the safest and have the least crime?
Content:
Crime rate in Florida in 2023
Polls show that residents of the state are very concerned about personal safety. Although the level of concern about crime has fallen on average by about 3% per year in recent years, Floridians continue to be really worried specifically about violent crimes. Respondents express concern about the statistics related to the use of firearms and home burglaries. More than 61% of the state's residents reported in 2023 that they worry about their own safety on a daily basis, which makes Florida the ninth most anxious state. However, the data of recent years show that at least part of this concern is unfounded: Florida is not even in the top thirty areas in the country with the highest crime rate.
Here are crime rate statistics for the top 10 'most criminal' US states. All data refer to 2023 and are based on the number of crimes per year per 100,000 people.
District of Columbia – 7,986.
New Mexico – 6,462.
Louisiana – 6,408.
Colorado – 6,091.
South Carolina – 5,973.
Arkansas – 5,899.
Oklahoma – 5,870.
Washington – 5,759.
Tennessee – 5,658.
Oregon – 5,610.
In comparison, in Florida, this figure in 2023 was 3,922 crimes per year per 100,000 residents.
Why is there such high anxiety among the inhabitants of this beautiful, warm, and sunny place? As sociologists explain, Floridians are less and less likely to experience crime personally and they increasingly base their fears on media reports.
The safest cities in the state
Before choosing a development project in Florida to move with your family, you should familiarise yourself with local crime statistics. It can be very different from the average for the state and even from the average for a particular area. If the city is large enough, it can have both safe neighbourhoods and places that should be avoided (especially at night).
Here is the FBI's list of the safest cities in The Sunshine State in 2022. It is based on the statistics of violent crimes—that is, those that pose a threat to the life and physical wellbeing of the victim.
Top 10 safest cities in Florida as of early 2023.
All figures are based on the number of violent crimes per year per 100,000 people.
Indian River Shores, Holmes Beach, Longboat Key – 0
The small town of Indian River Shores is located 240 km north of Miami on a barrier island between the narrow Indian River and the Atlantic Ocean. It is home to just over 4,300 people. The average household income is $118,669 per year, and the average property value is $1.19 million.
Those who want to settle in a place where not a single serious crime was registered for the whole of last year should consider Indian River Shores to buy a villa in Florida and enjoy island living.
Other options are Holmes Beach and Longboat Key. There were also no violent crimes for the whole of 2022. The average property value in Holmes Beach is $1.05 million, and in Longboat Key, $948,749.
Belleair – 23.51
This town with a population of under 4,000 people is located on an island that stretches along the coast of Florida from the Gulf of Mexico. It boasts magnificent beaches of fine white sand and some of the most beautiful sunsets in the world. Real estate is quite affordable here: the average value of a residential property is $567,399.
Parkland – 25.54
Parkland is part of the metropolitan area of Greater Miami and is located at a considerable distance from the coast. Although the average household income here is quite high, $154,844, the cost of real estate is lower than in the towns topping this ranking. The average value of a residential property in 2023 is $847,521.
Indian Shores – 26.21
Not to be confused with Indian River Shores: just Indian Shores is located on the opposite side of the peninsula, on the coast of the Gulf of Mexico, just north of the city of St. Petersburg. The average household income is $74,038, and the average property value is $576,925.
Juno Beach – 26.96
This is a resort town on the Atlantic coast, 136 km from the centre of Miami. Half of the properties here cost less and the other half cost more than the average of $707,708.
Key Biscayne – 37.74
Although not the safest on the list, this 'millionaire village' has a unique location on an island in the Atlantic Ocean, just 10 km from the centre of Miami, to which it is connected via a causeway. More than half of the island is covered by natural parks. It comes as no surprise that the average property value here is quite high, $1.32 million. Anyone who manages to buy a home in Key Biscayne, in a development project in Florida, can confidently say that they have made it in life.
Weston – 45.87
This city can be viewed as a district of Greater Miami. It is inland and borders the Everglades. The average property value is $570,051.
Port Orange – 45.96
This is a relatively large—populated by more than 64,000 people—city on the Atlantic coast just north of Orlando. The crime rate in this area is slightly higher than in the state's safest places, but still low enough. Property here is one of the most affordable in all of Florida: its average value is only $318,344.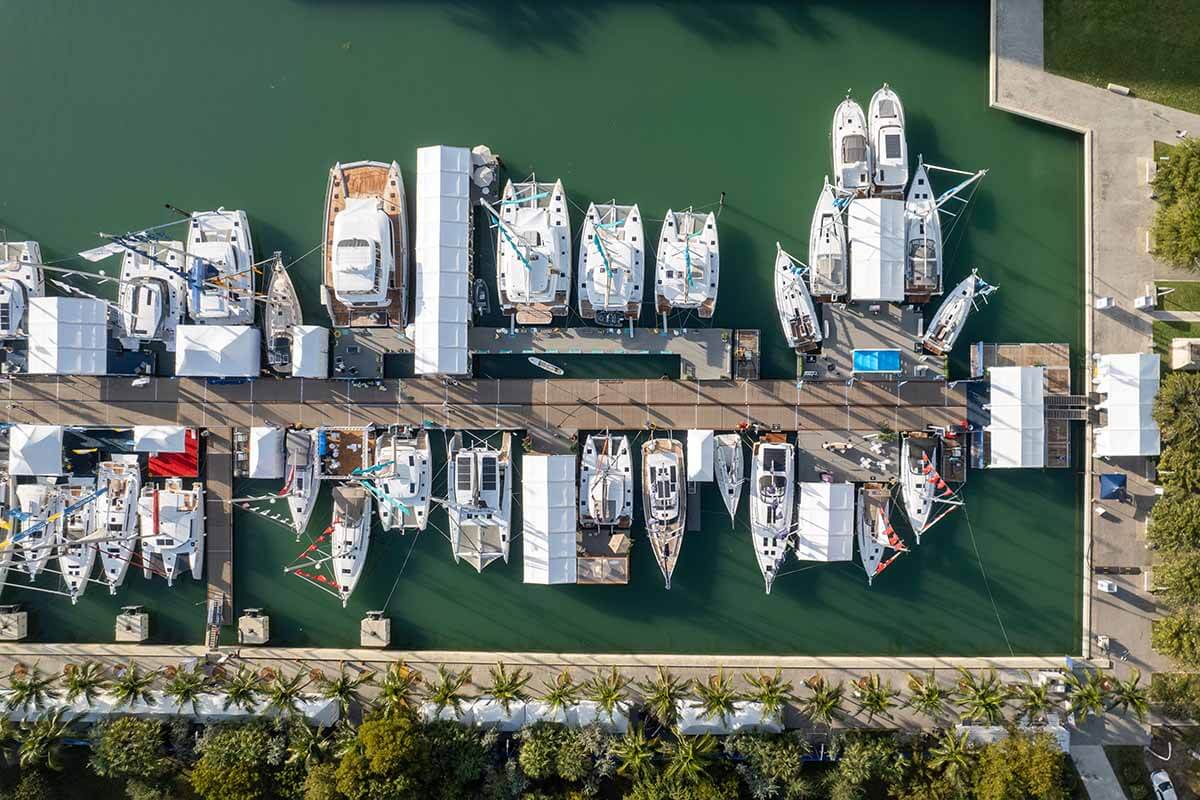 We will help you buy property in the US
Thinking about buying a home or business in Florida or other parts of the US? Chat with one of our consultants to find out all the options for moving to this country available in 2023, the current property prices, and how to make a purchase.