Florida is a US state considered to be one of the best places on the planet for a peaceful and comfortable life. The endless summer, well-designed modern infrastructure, and sustainable economy are only some of the advantages of living in the Sunshine State. American retirees come to spend their golden years here for a good reason. Purchasing an apartment in Florida is not only a wise decision if you need a buy-to-live property but also a great investment. Read on to find out why.
Content:
Cost of a new apartment in Florida
The cost of apartments in Florida, just like everywhere else, depends on the residence's location, proximity to the ocean, number of bedrooms, views, year of construction, floor, area, district, and many other factors. Discounts may also be available, as developers frequently offer them due to the complicated global, environmental, and economic circumstances.
Another reason to choose Florida is the ease of adaptation. People from all over the world settle here. Why? Here are a few reasons:
Wide choice and large territory.

The state sprawls across more than 170,000 km². You can be spoiled for choice!

Facilities.

Florida is famous for the large number of kindergartens, schools, hospitals, and healthcare facilities for the disabled and the elderly

Florida boasts tropical climate, so its residents enjoy endless summer.

There are 300 sunny and dry days a year on average in this state.
Florida is a resort state. Apartment prices are the highest in Miami Beach, West Palm Beach, and Fort Lauderdale. The value of apartments is also driven by high competition: both foreigners and Americans are interested in the local real estate. A three-bedroom apartment in a condominium in Doral sells for $850,000. A two-bedroom, three-bathroom apartment in Miami costs about $630,000. If you intend to purchase an apartment at the construction or break-ground stage, you may sometimes pay in installments. Other bonuses and special offers are also available.
Remember that under the state legislation, the buyer does not pay a fee to the real estate agency – the seller does.
What other benefits can you expect upon purchasing an apartment in Florida? You can lease it. There is always a roaring demand for rental homes here. The most cost-effective option is purchasing real estate at the development stage, as prices increase greatly by the time of commissioning.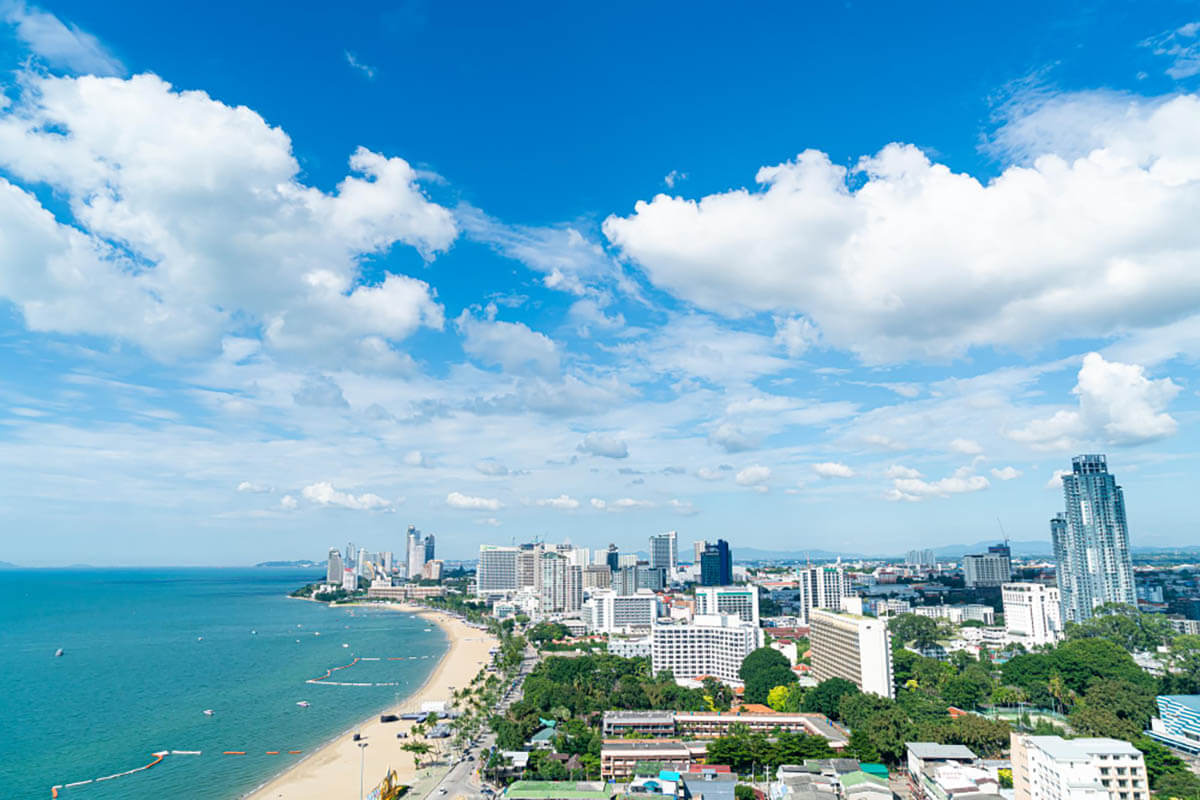 Apartment maintenance expenses in Florida
The spending depends on several factors, such as the location, the floor area, and the number of rooms. Maintaining a small apartment will cost around $150 per month. Electrical energy costs $0.11 per 1kW in Florida. Internet is expensive in the USA: the price ranges from $100 to $150 per month depending on the speed. Real estate owners should also be ready for an additional fee for grounds maintenance, which depends on the package of services provided. In high-end communities, this amount can reach several thousand dollars per month.
Can a foreigner lease out an apartment?
In the USA, citizens and nationals of other countries have equal rights in regards to function of the purchased property, so you can lease your buy-to-rent apartment in Florida and receive monthly passive income. According to the 2021 statistics, the rent in this state grew by 35.5%. By the way, this is one of the top performances nationwide, Florida trailing only New York, Los Angeles, and Chicago.
Passive income from leasing an apartment is subject to the following taxes and expenses:
Property tax (from 0.5% to 2% depending on the county).
Rental income tax (up to 30%).
Utilities.
By the way, no tax is levied if an apartment is leased for a short term (up to 2 weeks).
All expenses associated with purchasing real estate in Florida
This matter is regulated by the state law. All pre-sale expenses (such as the property tax, utility debts, or cadastral excerpt) shall be borne by the seller. The buyer has the obligation of paying the post-transaction expenses, such as legal fees, loan arrangements, and the state duty for deed registration in county documents. If you pay for the apartment in cash, the transaction cost for the buyer will be around $500.
Property tax is levied once a year in November. The amount is stipulated on the official website of your county's tax authority. It is 2% of the property's cadastral value on average.
Expenses also greatly depend on whether you are paying for your apartment out of pocket or with a mortgage. A special mortgage for foreigners is available in the USA. Its rules vary in different banks, but the approximate numbers are as follows:
Minimum down payment: about 30%.
Interest rate: from 5% per annum.
Minimum loan amount: from $100,000.
Loan term: up to 30 years.
The procedure of registering an apartment as your property will take about a month in Florida. Over this time, the property will be inspected: a professional will check the apartment and provide a detailed report. Such an inspection costs from $300 to $500.
Final calculation:
Final calculation

| One-time payments | US dollars |
| --- | --- |
| Apartment value | 850,000 |
| Property tax | 8,500 |
| Property inspection | 300 |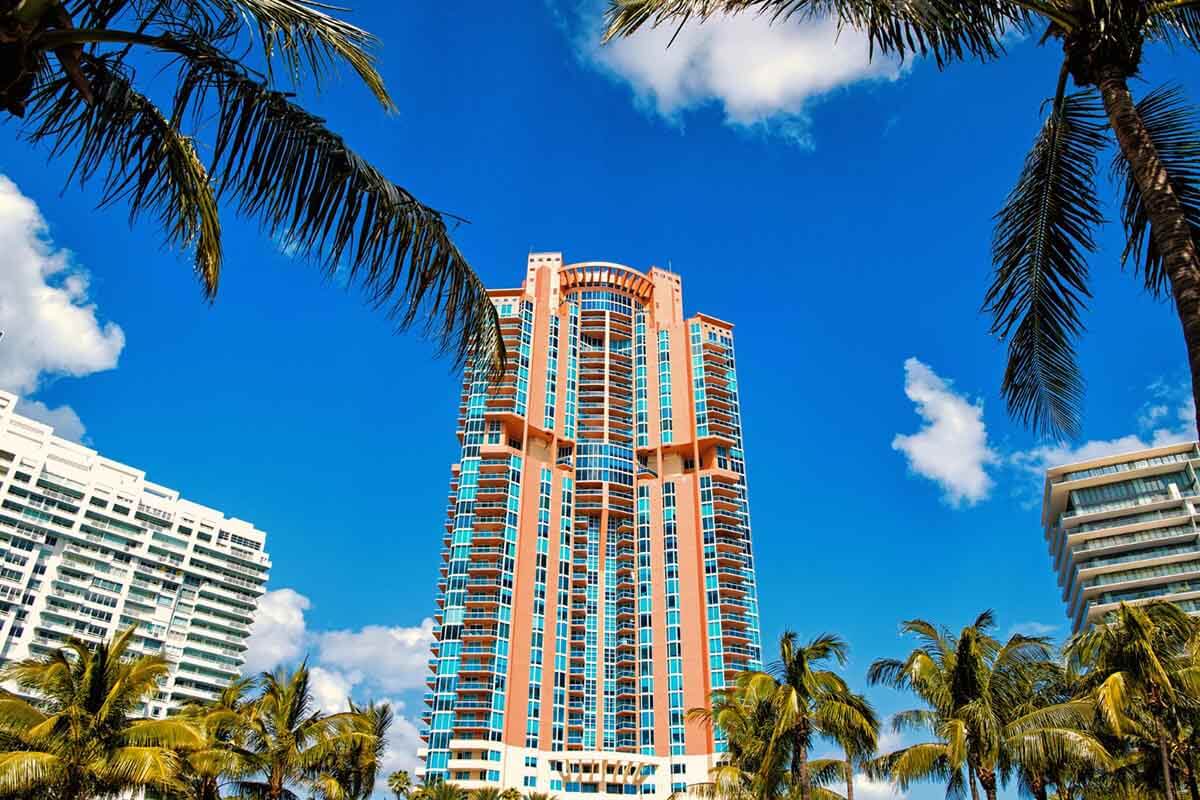 Real estate in Florida: a real opportunity
The value of real estate in Florida, particularly on the coast, is high, but still lower than in New York or California. There are no large enterprises here. The state boasts nice climate and a wonderful location. If you can afford investing in an apartment or a villa in this All-American health resort, we highly recommend that you do it.