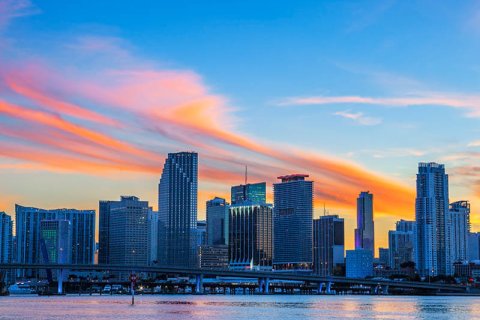 Housing fraud is one of the most common ways of cheating around the world. According to statistics from the Federal Trade Commission (FTC), more than 2.4 million fraud complaints were filed in the United States in 2022. Despite the fact that there were fewer reports (compared to 2.9 million appeals in 2021), the volume of claimed losses in 2022 amounted to almost $8.8 billion, which exceeds the figure of $6.1 billion recorded a year earlier.
Every year new more sophisticated ones are added to the classic schemes of deception. We will tell you about the most common of them and how not to fall for the bait of intruders if you decide to buy real estate in Florida or another state in our material.
Content:
Common types of fraud
No matter what reasons you are looking for apartments in Florida – for living or earning rental income – it is important to take the necessary precautions to avoid becoming a victim of unscrupulous sellers.
Real estate fraud refers to situations in which individuals or agencies provide false information for the purpose of misleading and subsequent enrichment. For example, the seller may give incorrect information about the area of the property, its condition or amenities, thereby overestimating the real cost.
Let's look at the main fraudulent tricks in more detail.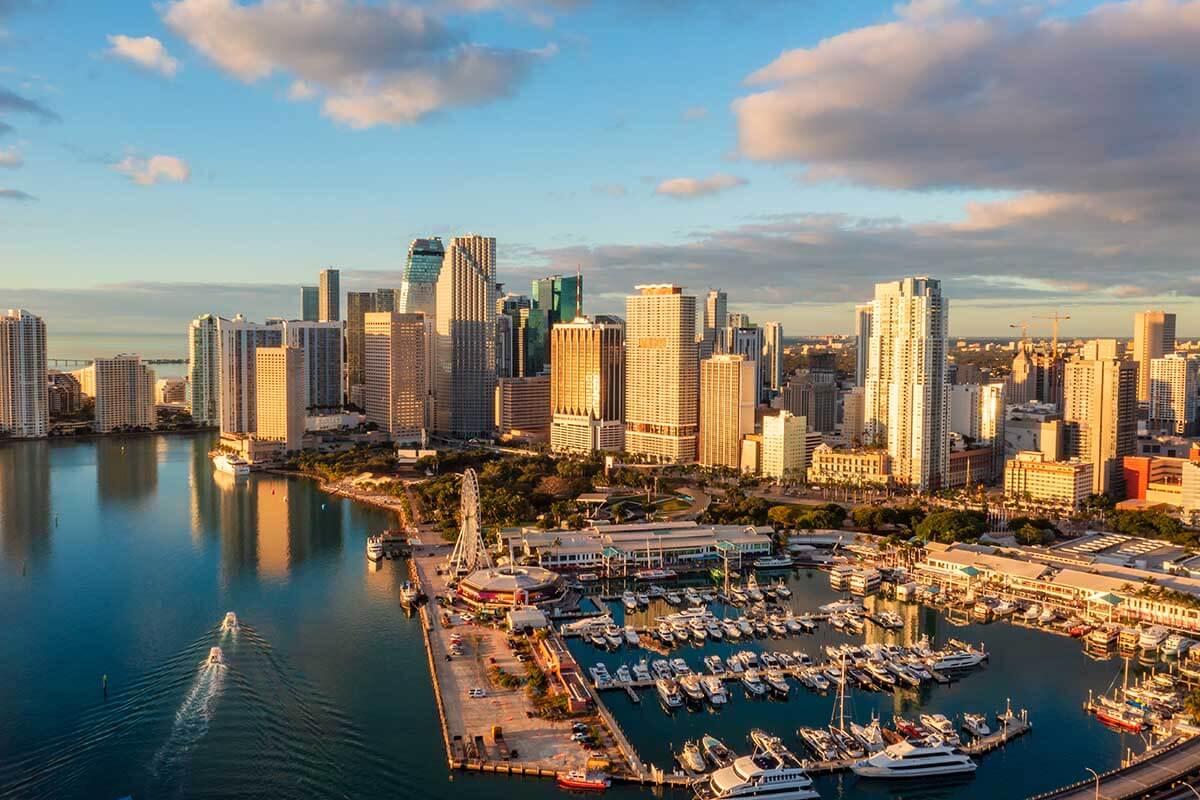 The "bait and switch" scheme
This is one of the most common schemes, especially in megacities. The fraudster will advertise the property for sale or rent at a reduced price. When you call or send an email to find out more about the object, you will be informed that the housing has already been sold or leased, but there are other no less attractive options in the database. Scammers will try to persuade you to look at other objects, the prices of which are usually inflated.
To avoid this trick, it is necessary to collect information about realtors and make sure that they have legitimate grounds for doing business. Only in this case you can agree to view.
If you are offered a frankly cheap option, you should be wary and ask as many clarifying questions as possible, such as: why does the owner rent the property at a loss, how long has this object been empty, why did the previous tenants move out, what condition is the housing in, and does it need repair. If you hear monosyllabic or vague formulations in response, you are very likely to have stumbled upon a fraudster.
Remember that sellers and landlords will never act at a loss. There is a high chance that the fraudster offers this option to several clients at the same time, which will become known only after the transaction, or a completely different object is depicted in the photo in the ad, and the real housing is much worse or needs thorough repair.
The owner is "away"
Often in the ads for sale or delivery, there is a postscript saying "the owner is temporarily away." For 5 cases of such mentions, only one may be true. Scammers use such a scheme so as not to show housing before buying, avoid direct questions and eventually sell a pig in a poke.
In order not to be deceived, do not make hasty decisions, do not rush to transfer money and carefully weigh your every action. If you like a particular object, insist on a personal meeting with the owner and viewing the housing. If the owner is really away, he will not rush you with the purchase. Sooner or later, he will come back and give you access to the room for inspection.
Payment for questionable services
It is a very common scheme of deceiving citizens of another country. Scammers from the USA see that they are facing foreigners who are poorly versed in local legislation. In this regard, illegal formulations and fees arise, such as making a payment for an inspection of the apartment or for a meeting with the owner, a down payment without an inspection of the premises, etc.
Remember that money can be deposited only when the property has been inspected and the documents have been thoroughly checked.
Haste and false boom
Attackers can inspire a sense of false haste, thereby manipulating your emotions and preventing you from making an informed decision. In such cases, they talk about the unprecedented demand for the object and that it is necessary to buy it as soon as possible because there will be no other chance. Scammers are forced to sign papers sooner and may even request a bank transfer before visiting.
If at some point during the negotiations you feel pressure, do not follow the lead of realtors. Always try to meet with sellers or landlords in person and check the availability of ownership and licenses.
Money transfer via unsecured services
The apartment meets expectations, the documents are checked, and everything seems to be fine, but the owner asks to transfer money to an electronic wallet like PayPal or Google Wallet. Scammers will find a lot of reasonable excuses for this, but do not give in to their persuasions. Make sure that you understand in detail all the stages of the process in which you participate. Any payment must be preceded by the signing of a contract or contract.
To protect yourself, transfer money in cash against a receipt or transfer online through services that provide checks indicating the addressee and addressee.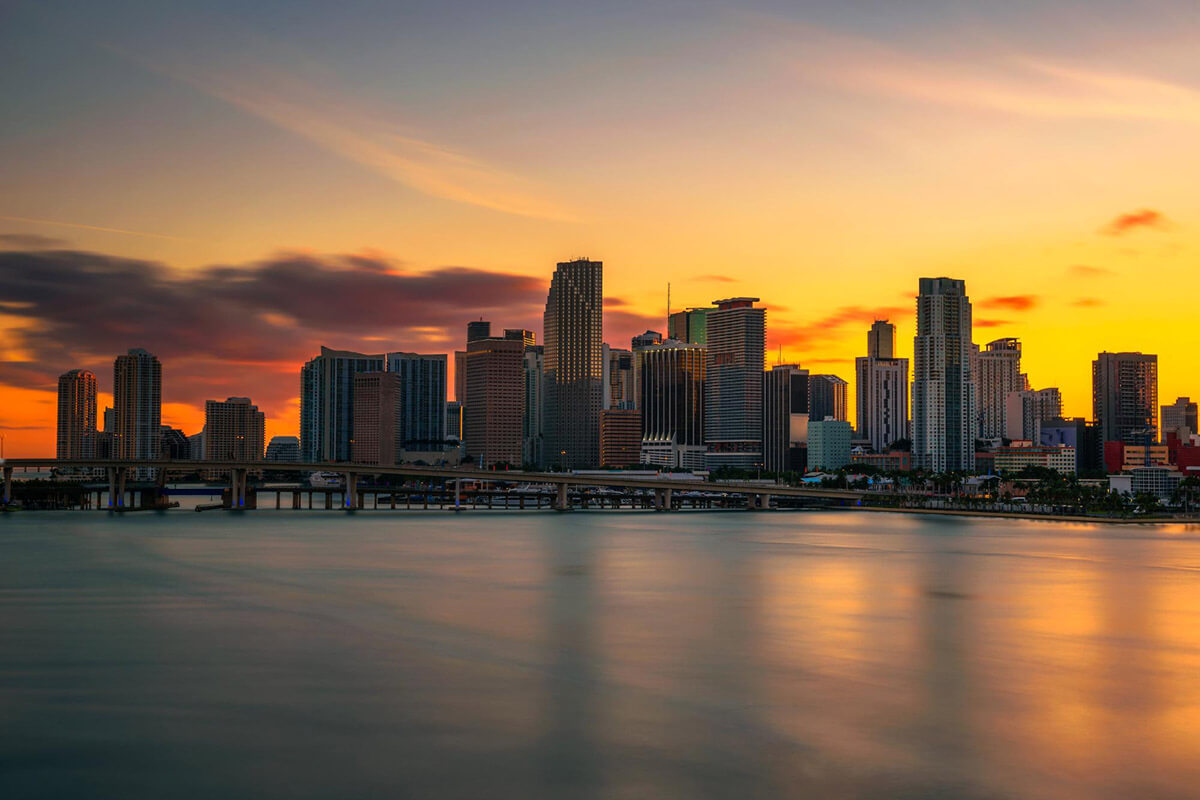 How to protect yourself from scammers?
Real estate fraud can take various forms. In order not to become a victim of scams, we recommend that you follow the basic rules of buying and renting properties.
Take your time
Hasty completion of housing transactions is a guaranteed path to disappointment and loss of money. Take the time to check the information about the property before concluding the transaction.
Check the documents
Before buying a house or apartment, be sure to request a certificate confirming ownership of the housing you are interested in. Another document that should be required if the seller is not the owner is the right to sell.
Check the information
Be sure to study all realtors and brokers who are involved in the buying or selling process. If you use the services of an agency, study its portfolio, read reviews and do not hesitate to ask for a license.
Request an independent property evaluation
Getting an independent valuation of the property you are planning to buy or sell will give you an idea of the fair value based on market prices.
Be sure to inspect the property
Viewing photos does not give a complete picture of the quality of housing, its advantages and disadvantages. The ad may intentionally omit references to certain defects in order to create a more attractive image. If possible, visit the facility in person or ask for an online tour.
Remember: the house that is destined to become yours will not disappear anywhere. Be careful and careful!
On the Florida.RealEstate website, you will find verified houses in Florida from reliable developers and confirmed owners. Our specialists will help you choose a home based on your needs and financial capabilities, and, most importantly, arrange a secure transaction with the owner.