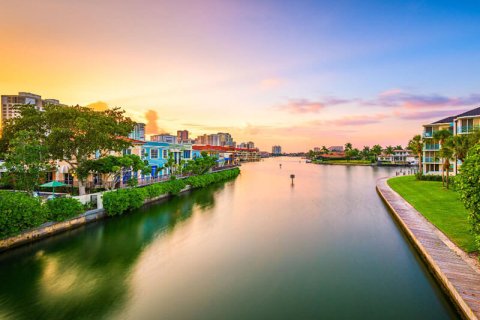 In the past few years, the housing demand in Florida has been extremely high. At the end of September 2022, the average home price in Florida was $407,000 due to the lowest-ever interest rates, an increase in employees working remotely, corporate investors, and a large influx of people moving to the sunny state. The increase in its value has peaked yearly at 27.8%.
This article provides information on the current state of the Florida real estate market as well as forecasts for 2023.
Content:
The current situation in the real estate market
Since the beginning of the pandemic, the number of people moving to Florida has grown significantly. This led to a considerable increase in house prices for a relatively short period. The number of homes for sale, "available stock," was at an all-time low in the summer of 2022, with a supply of 2.5 months (6 months is the standard supply level in a normal, stable market). With this limited offer of affordable and available housing, homes continue to sell quickly once they hit the market. Property sellers receive numerous offers from buyers in prestigious areas with good schools and popular locations.
The high demand is also affecting the market for new buildings in Florida. When supply chain issues occur the waiting period for new homes can occasionally exceed 15 months, which is much longer than the optimal construction period ( 7-9 months from the signing of the contract to the building commission). Since many people relocating to Florida want to retire or escape the cold, they don't want to wait for construction to be completed but rather prefer to choose ready-made properties. These buyers often have to pay more to close the transaction quickly but do, however, still end up scoring.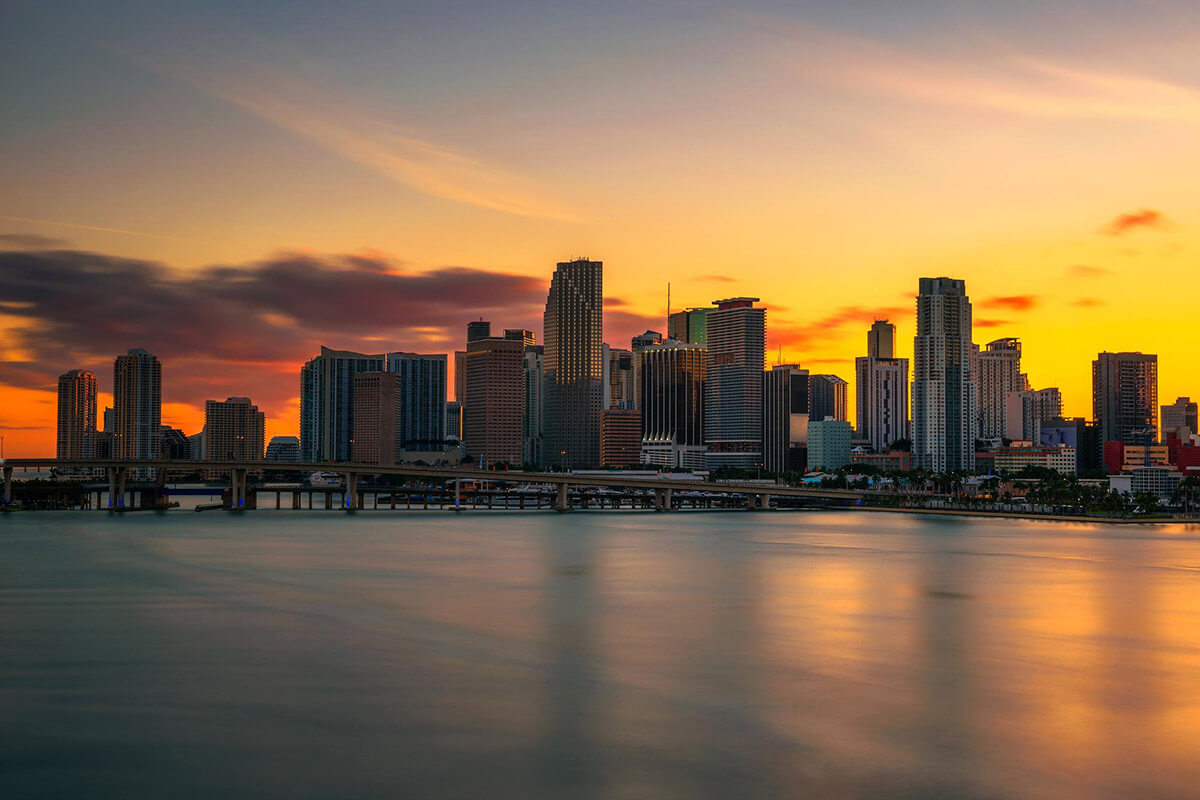 Florida's average home prices
Below are Florida home prices as of September 2022 compared to the same period in 2021.
Florida's average home prices

| Unit type | September 2022 | September 2021 | Change |
| --- | --- | --- | --- |
| Single-family house | 404 thousand $ | 355 thousand $ | +14% |
| Condo/townhouse | 307 thousand $ | 255 thousand $ | +20% |
| Time of entering into the contract | 22 days | 10 days | +120% |
The dynamics in the most sought-after cities in Florida and forecasts for 2023
Miami
The Miami real estate market will continue to be characterised by the combination of high demand, low stock levels, and booming property prices in the upcoming year. Analysts predict that, due to inflation, interest rates will continue to rise until the end of 2022. This won't, however, result in a decline in sales as many transactions in Florida are still concluded without a mortgage.
Market trends:
Currently, the vast majority of transactions are cash transactions, without the use of mortgages;
Crypto millionaires profiting from their digital assets accumulate more and more luxurious real estate;
An increase in the number of young buyers who buy homes intending to rent them out on Airbnb;
Many overseas buyers examine the Miami market and purchase real estate as a way to diversify their investments. This accelerates the rise in house prices and puts Florida on the same level as other densely populated states.
Although housing prices in Florida have increased in recent years, owning real estate in Florida that generates a passive income is still one of the best investment strategies.
Fort Lauderdale
The property market in Fort Lauderdale is experiencing several finished housing offers at record-low levels. Depending on the offer price, some houses are continuing to sell fast. Residences remaining on the market for longer are eventually sold for only 1% to 2% off the asking price. In the first half of the year, house prices rose by almost 20%. The average cost of a house reached $600,000.
As interest rates have risen frequently this year, they are likely to continue to increase. This will affect housing affordability for middle-income buyers and will also slow down the demand for real estate. A lot of buyers (and also several sellers) have decided to wait and see what will eventually happen to the price and interest rates.
Market trends:
A significant increase in the number of cash buyers of real estate. Almost a third of the market offers and over half of condominium and townhouse purchases are made without the involvement of mortgage lending;
Most buyers come from major cities in the northeastern United States and from abroad – places where housing prices and the cost of living are higher than in Fort Lauderdale.
Jacksonville
In Jacksonville, the housing market has steadily grown by 15-20% over the past few years due to the increasing number of newcomers acquiring properties.
In addition, there are signs that the market conditions will return to the normal level after several increases in the rates in 2022. In Jacksonville, housing stock is low, approx. 2.4 months. However, there are signs of slow growth in this figure.
According to the experts, the buying interest in Jacksonville's real estate market will be at a good level in 2023. This trend is likely to continue. The increase in the interest rates through to the end of 2022 will assist in shifting low stock levels toward more balanced levels. The growth in housing prices will start to decline, but it will not come to a dead halt.
Market trends
The demand for Jacksonville real estate is increasing as Jacksonville becomes a major US city. There are five to ten big hedge funds buying houses in this city, which drives the prices up. Many companies move portions of their operations (or even their entire headquarters) to Jacksonville, resulting in new job opportunities and a growing number of people seeking housing for themselves and their families in the city.