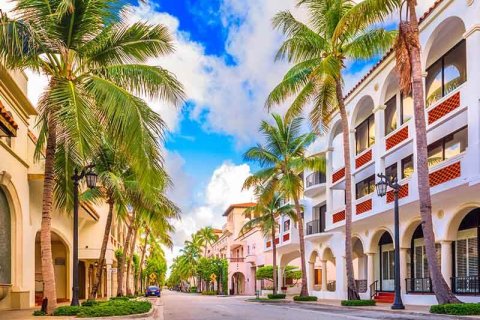 A fresh report by the real estate brokerage Redfin shows that the housing market of the USA in general and Florida in particular is beginning to recover after poor performance of the second week of November.
The sales of residential properties are already up, and in some markets, including Central Florida, Seattle (Washington), and Richmond (Virginia), the bidding wars between buyers are back. The consumer demand has not yet returned to the record-high levels of the previous year, but the market has obviously entered a new loop. Realtors report that correctly priced properties sell fast.
Specifically, the competition between buyers for attractive residences has intensified in Tampa. Eric Auciello, Team Manger at Redfin in this city, shared that he had received 16, 17, and 23 competing bids for three modest single-family houses worth $300,000 apiece.
In Palm Beach, South Florida, buyers are also fighting for properties with a good price, although not as intensely as during the feverish year 2021. Elena Fleck, a Redfin agent from this area, explains that owners of homes with recent renovations or repairs in prime locations receive the greatest number of offers.
Buyers are therefore coming back to the market, while sellers are not always ready to part with their properties. Experts forecast further improvement in the residential property market over the next few months and weeks, especially if inflation and mortgage rates reduce. There is still a long way to go until full recovery, however. The consumer demand still depends on the attractiveness of the neighborhood and the property itself to a great extent.