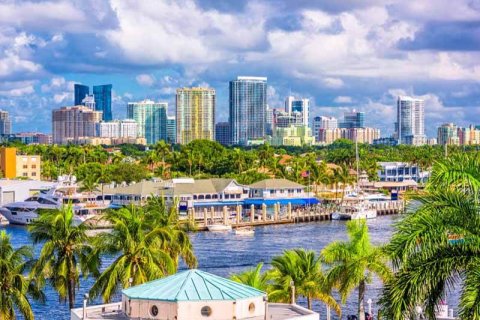 NASA's Artemis mission on sending humans to the Moon and preparing to colonize Mars is an important event in the new era of the flourishing space industry in Florida. The state's "space coast" with launch pads attracts the attention of the whole country.
Thousands of "space dream" fans recently flocked to Titusville, Florida to witness the launch of Artemis I. They booked out all of the city's hotels and then went to the Rotary Riverfront Park and the banks of the Indian River. True aficionados came a day early to reserve a place, put their tents on the lawns, and slept in double-parked cars.
The famous astrophysicist and science communicator Neil deGrasse Tyson once said that the Kennedy Space Center should be Florida's biggest attraction, not Disney World theme parks. The former astronaut Bruce Melnick concurs.
After a slowdown caused by closing the shuttle launch program, Florida welcomed commercial space companies, such as SpaceX, Blue Origin, and a dozen smaller firms. Now at least one rocket per week is launched from the Sunshine State's pads and the total number of launches in 2022 has already reached 34.
Such an explosive growth in this industry led to a real estate boom. Local realtors are saying that they hand out the keys to new clients employed in the space industry almost every day, and their number keeps growing.