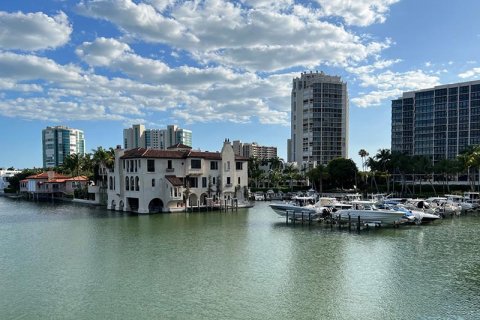 Are you considering buying real estate in Florida and Naples is your choice? Excellent decision. Everything you need to know about living in this city is summarized in this article. Learn about the job market, education, and entertainment options in the Sunshine State – all of which will help you navigate your new surroundings and get the most out of buying apartments in Florida.
Content:
Naples - Safe City of Millionaires
Naples is one of the wealthiest cities in the U.S. and ranks second in the number of millionaires living there. It ranks sixth in the country for per capita income and is one of the most desirable places to live. Located on Florida's southwest coast near the Gulf of Mexico, the city is known for its upscale shopping, numerous golf courses, and pristine beaches with stunning sunsets.
Residents of Naples can rest easy knowing that it is one of the safest cities in Florida. With a crime rate that is 90% lower than the state average, you can feel safe raising your children or strolling around at any time of day.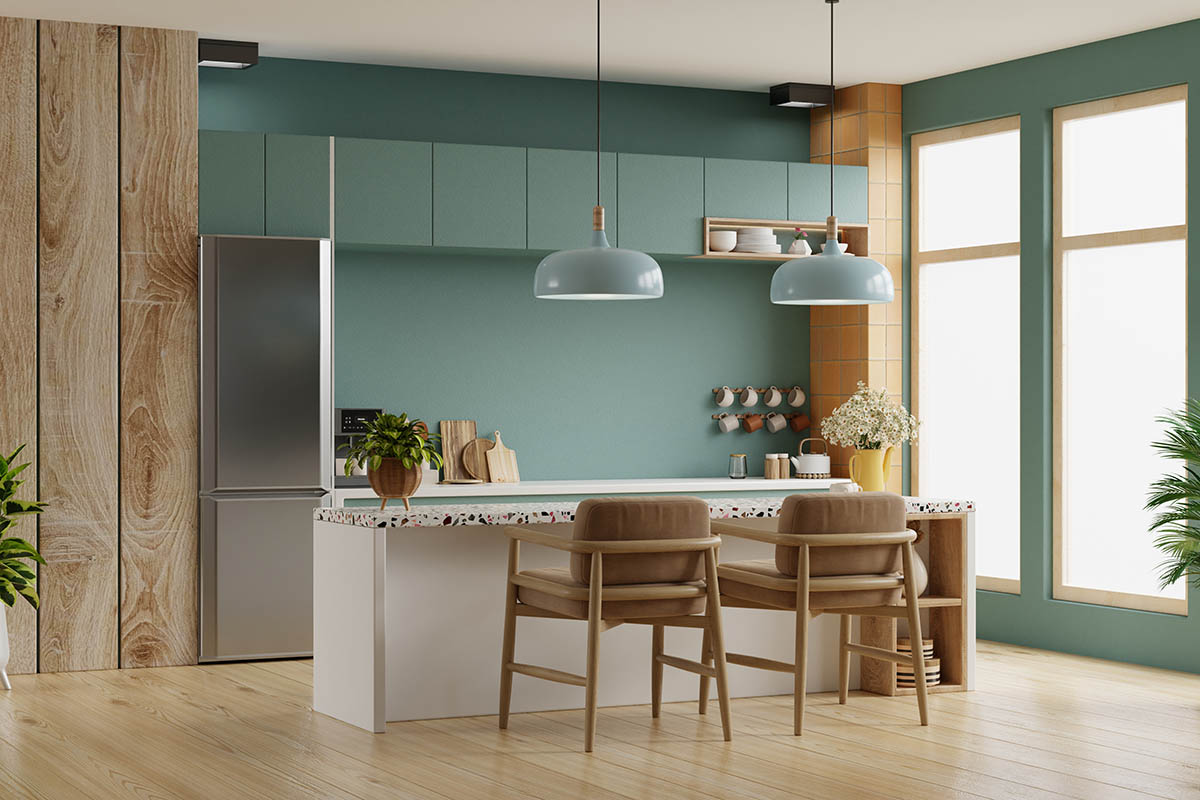 Attractive Job Market
The Naples job market offers more opportunities than many U.S. cities. It is projected to grow by 39% over the next decade, which is higher than the national average. The unemployment rate is 3.5%, lower than the national average of 6%. While the service sector creates many jobs, there are also openings in health care and business. The top employers in the area are NCH Healthcare System, Marriott International and Collier County Public Schools. Arthrex and ASG Technologies are also headquartered here. Currently, Naples has over 6,000 job openings, providing great opportunities for its residents. If you decide to explore job opportunities in neighboring cities, Cape Coral and Fort Myers are just a short drive away and offer a variety of jobs in a variety of industries.
Excellent Education
A strong school system and educational opportunities are part of what makes Naples such a wonderful community. If you are relocating with school-age children, rest assured that they will be in good hands at one of the city's top public or private educational institutions. The Collier County School District administers the public schools in Naples. Some of the top-rated public schools in the area include Sea Gate Elementary School, Pelican March Elementary School, North Naples Middle School, Pine Ridge Middle School, Naples Middle School, and Gulf Coast High School.
There are also nearby educational institutions for college students. Hodges University in Naples is a highly rated private institution, which also has a campus in Fort Myers. Florida Gulf Coast University in Fort Myers is a state institution that offers students more than 58 different bachelor's degree programs. Ave Maria School of Law is located in the city, and Southwest Florida College is just an hour's drive away. There are currently 171 colleges and universities in the state of Florida, so you have plenty of options for educating your children within the state.
Stunning Beaches
One of the main reasons to move to Naples is its stunning beaches. The local coastline boasts soft white sand, crystal clear water and breathtaking views. The sunny beaches of Naples are perfect for family outings and ideal for swimming. There's no better way to cool off on a hot day than by taking a dip in the Gulf of Mexico. Naples is considered to have some of the best beaches in the state, but life in Naples is also an excellent opportunity to enjoy surfing. Explore some of the best beaches in the area.
Naples Pier Beach
One of the most popular recreational spots, the pier beach is located near open-air restaurants and interesting seaside shops. It always has a relaxed atmosphere, and people of all ages enjoy the simple pleasures of life here.
Lowdermilk Beach
Located near the residential area, Lowdermilk is one of the most popular beaches in Naples. It's great for water sports. With so many water adventure enthusiasts in the city, it can get a little crowded.
Clam Pass Park
Located in the northern part of the city, this family-friendly beach stretches nearly 1,000 meters and is an ideal spot for wildlife watching. See sea turtles, birds and dolphins.
Delnor-Wiggins State Park
This pristine beach is surrounded by lush greenery. If you want to spend time with the kids, this is the place to go, as the water entry is shallow, making it safe for the little ones. Near the state park, you can also see gopher tortoises, a cactus garden and a butterfly garden.
Barefoot Beach Preserve
This 2-kilometer beach is a popular destination for nature lovers. Soak up the relaxing atmosphere, walk along the shore and breathe in the fresh air.
Dining Culture in Naples
Each region and even city has its own culinary customs. By understanding these characteristics, it becomes easier to connect with the local population and make valuable connections. In Naples, the culture of wine dinners is widespread, and restaurants with excellent service for such occasions can be found everywhere. Enjoy freshly caught seafood, dine on the beach, or indulge in international cuisine from around the world. Whether you're planning a romantic evening with your loved one, dining with your family, or attending a business meeting, Naples' culinary diversity will not disappoint, and the experience will bring many positive emotions.

Shopping in Naples
When moving to a resort city, you may worry about the lack of shops. Not so in Naples, which is a true paradise for shopaholics and fashion lovers. Shopping is part of the local culture. High-end shopping districts, designer stores and authentic boutiques can be found by strolling through any part of the city. According to the U.S. Census, per capita retail spending in Naples in 2022 will be $115,769, which is nine times higher than the national average. It is safe to say that the city's residents take shopping very seriously.
Be sure to visit downtown Naples and explore Fifth Avenue South and Third South Street, which are among the most popular shopping districts in this part of the city, filled with antique shops and unique stores. Waterside, The Village Shops at Venetian Bay and Mercato are some other prestigious outdoor shopping areas worth visiting.
Golf as a Way of Life
There are currently about 90 18-hole golf courses in Naples. Golf is more than just a sport for the locals; it is a special way of socializing. So, before you move to the area, consider investing in golf equipment and setting aside time to practice. Living in this tropical paradise in Southwest Florida with its high standard of living is a true haven for golf enthusiasts. Play the best courses such as Hammock Bay, Glen Eagle, Heritage Bay, Bonita Bay, Riviera Golf Club and Cedar Hammock.
Naples - A Great Place to Retire
Named the "Best Place to Retire" in the country and number one on the list of "Best Cities for Early Retirement," Naples is a dream destination for those ready to leave the workforce. Why not spend your retirement in the warm climate and upscale environment that the city offers its residents? It's worth noting, however, that the cost of living here is generally 10% higher than the national average. Typically, retirees who have accumulated a substantial nest egg for a carefree lifestyle, or parents whose adult children provide for their well-being, choose to relocate to this city.

Moving to Naples - Recap
So, Naples is a safe place with a relaxed atmosphere, known as one of the wealthiest cities in the USA. Life here may not be the most affordable, but if you're looking for a home in a place with a warm climate and a high standard of living, Naples can be an excellent choice. The site's catalog features a variety of real estate options in this and other sunny Florida cities. For a detailed consultation on a property of interest, feel free to contact our specialists using the feedback form.