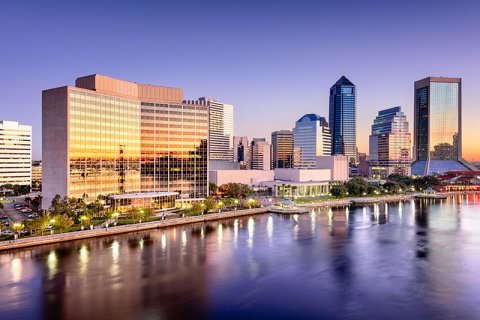 Orlando is one of the busiest tourist regions in Florida. Although the city has no access to the seacoast, millions of visitors worldwide come here every year. The main reason for the location's popularity is its numerous theme parks and magnificent nature with stunning lakes, rivers, dense forests and reserves which are home to rare species of animals.
Content:
The climate in the city is humid subtropical. The rainy season runs from May to October. The rest of the months are usually sunny and dry. In July and August, the average temperature is 33°C, while in winter it does not drop below 10°C.
Orlando attracts not only tourists but also those planning to buy real estate in Florida and relocate here. This place is great for family living. Golf enthusiasts are also sure to appreciate it, as there are many excellent courses in the city and its immediate surroundings.
Orlando has an abundance of entertainment venues, a must-visit for tourists and locals alike. Let's look at the 10 most exciting places to visit in the city.

1. Disney World
Disney World is Orlando's iconic hotspot. It's the largest and most visited theme park in the world. It was opened in 1971 by The Walt Disney Company. The park welcomes over 50 million visitors annually. Disney World covers a huge area of 110 square kilometres, which houses:
4 theme parks: Hollywood Studios, Magic Kingdom, Epcot and Animal Kingdom
2 water parks
24 hotels
Numerous shops, restaurants and cafés
2. Universal Orlando
Universal Orlando is the second largest theme park in the city, located in Orange County. The park was opened by NBCUniversal in 1990. It's home to numerous rides styled after popular films and cartoons, such as Harry Potter, The Simpsons, Despicable Me, Transformers and many others. The complex consists of 2 theme parks: Universal Studios Florida and Universal Islands of Adventure. It also features:
A water park
Universal CityWalk Orlando with shops, cafés, restaurants and nightclubs
5 hotels under the Loews Hotels brand
Universal Orlando regularly hosts Halloween, Thanksgiving and other themed events. The park's numerous attractions and shows surely be loved by teenagers and fans of the famous Universal films, Marvel comics and the Harry Potter universe.
3. Legoland Florida
The amazing Legoland Florida park is sure to be appreciated by all kids and Lego lovers. Visitors to the park can enjoy 50 breathtaking rides, an exotic garden with waterfalls, a hotel and an outdoor water park with a variety of slides, wave pools and water play areas.
The park features landscaped gardens and is divided into different themed areas, including the following:
Lego Kingdoms, an area with attractions in the style of a mediaeval castle;
Land of Adventure, an area with a safari ride and an ancient Egyptian temple;
Lego City, a play area where kids can try out riding boats and driving cars;
Fun Town, an area with a cinema and a carousel;
Duplo Valley, a fun playground for kids.
In Legoland Florida, you can also visit a miniature park, featuring toy brick versions of popular US landmarks.

4. Aquatica
Aquatica is one of the best water parks in the US. It features over 50 types of water attractions, including:
High-speed tubes;
Huge wave pools;
A 6-storey water maze with tunnels;
4-person raft slides;
Gushing geysers;
Sand beach areas with lounge chairs and cabanas.
In addition, the water park has special children's areas with smaller copies of popular attractions, swimming pools for learning to surf and a dolphinarium.
5. SeaWorld
Another popular Florida park is SeaWorld. Here, you can watch exciting dolphin and killer whale shows and take a fascinating tour of the park, where penguins, sea lions, sharks and other inhabitants of the seas and oceans live in their natural environment. The park also features a rehabilitation facility for manatees and a dolphin nursery.
SeaWorld offers a variety of water attractions, including high-speed roller coasters and cafés and restaurants. On Friday and Saturday evenings, the park hosts fireworks shows.
6. Discovery Cove
Discovery Cove is a large open-air aquatic park, where you can swim with dolphins, stingrays and colourful fish. The park has a large aviary with vibrant tropical birds. A river runs through it and visitors can swim and also watch the birds and other inhabitants of the park. Discovery Cove also features an island with palm trees, a sandy beach and underwater grottos filled with different species of fish.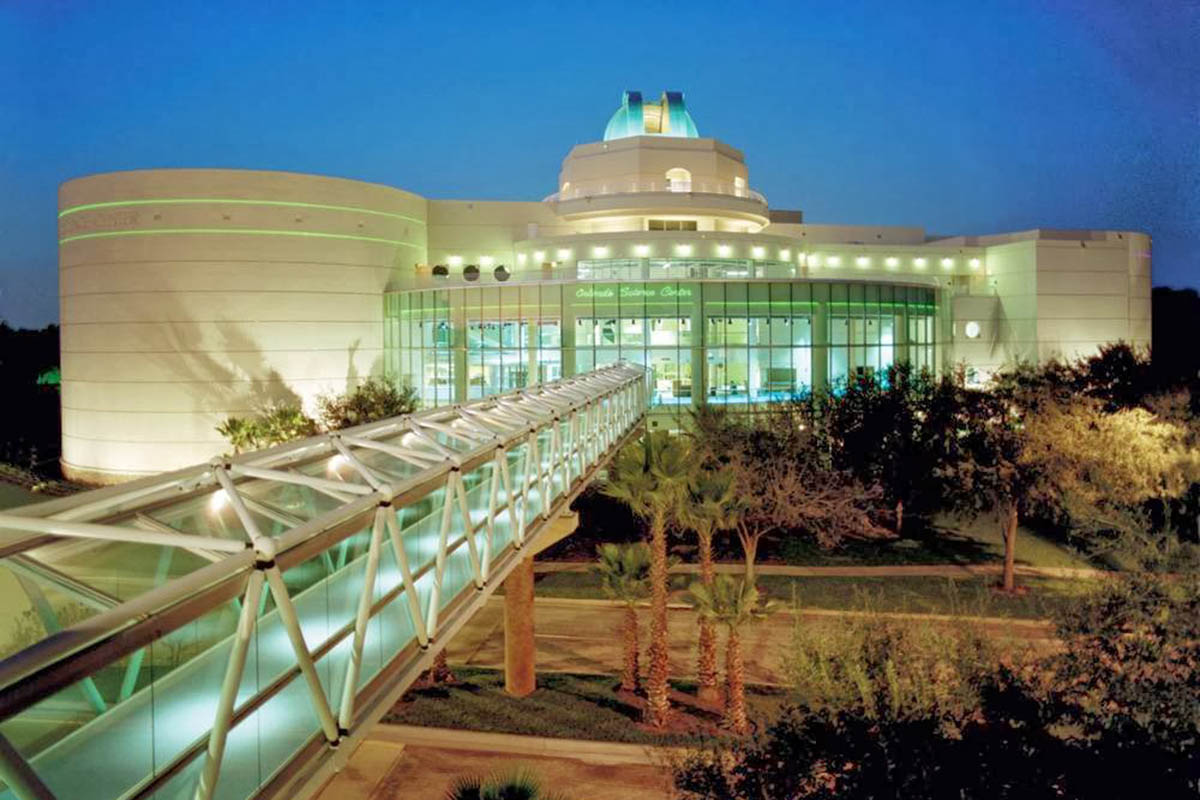 7. Orlando Science Centre
Orlando Science Centre is a 4-storey science museum with interactive exhibits. Here, you can feel like a meteorologist at the Severe Weather Centre, take part in archaeological excavations, fly fighter aircraft simulators or do scientific experiments.
The museum also features expositions that acquaint visitors with various natural phenomena, modern achievements of science, structural features of the solar system, etc. In addition, there are 2 cinemas showing science films. The centre is sure to appeal to high school students and science lovers.
8. Thornton Park
Thornton Park is a highly visited public park located near Downtown Orlando, next to Lake Eola. This is a popular place with young people. In Thornton Park, you can enjoy a glass of wine in a cosy restaurant or café. The walking area of the park is always crowded. There are many cafés, restaurants, nightclubs, various social events, parties and shows.
9. Orlando International Premium Outlets
Orlando International Premium Outlets is one of the largest outlet centres in Orlando. This is a popular destination for all shopping lovers. About 17 million people visit the centre every year. It features over 170 stores of famous brands, including Calvin Klein, Hugo Boss, Ralph Lauren, Michael Kors, Lacoste and many others. In the mall's outlets, you can buy goods from your favourite brands at good discounts.
10. The Mall at Millenia
Millenia is a large shopping mall, designed in a modern style with glass elevators and a fountain in a spacious lobby. The building has 2 floors housing over 150 stores of major premium brands. Here, you can also use the services of a personal stylist to select the perfect wardrobe and watch short films on fashion. In addition to branded stores, The Mall at Millenia features cafés, pizzerias and restaurants, where you can relax and have a quick bite in between shopping.
Property in Orlando
Orlando is one of the largest tourist hubs in Florida. Besides the 10 popular locations listed above, there are many more interesting recreations, entertainment and shopping destinations in the city. It's home to a large number of picturesque places and nature reserves, perfect for leisurely walks and picnics with the family. Moreover, the city boasts excellent infrastructure, quality educational institutions and modern shopping malls, making it a good option for comfortable living and buying a home.
To thoroughly explore the Orlando real estate market, visit the catalogue on our website. It features different offers of houses and apartments in Florida with current prices, photos and descriptions. Using the convenient search tool and sorting the properties by price, location, living space area and other criteria, you can easily choose the right options for future viewing and purchase.