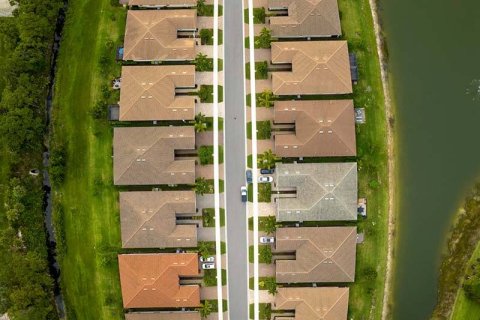 Construction of new single-family homes in the United States, as of June 2023, fell by 7% after an increase of 18.5% in May. In general, the commissioning of housing, including apartment buildings, decreased by 8% compared to the previous month.
The June figure decreased by 7.4% compared to the same period in 2022. Meanwhile, the number of apartment buildings was 482,000 compared to 545,000 in May. Thus, there was a decline of 11.6%. On an annualized basis, the June figure decreased by 11.2% - from 543,000 in June 2022. The total number of new buildings was 1,434,000 compared to 1,559,000 in May.
The number of permits for the construction of single-family homes increased by 2.2% month-on-month and fell by 2.7% year-on-year to 922,000 residential units. At the same time, single-family houses put into operation decreased by 2.8% on a monthly basis and by 2.3% on an annual basis - 986,000 residential units.
Experts emphasize: the steady increase in the number of permits for the construction of housing for one family is a leading indicator of the future construction of real estate. There is a significant shortage in the US real estate market, and the supply of existing housing is insufficient to meet demand. As a result, builders will show increased activity.