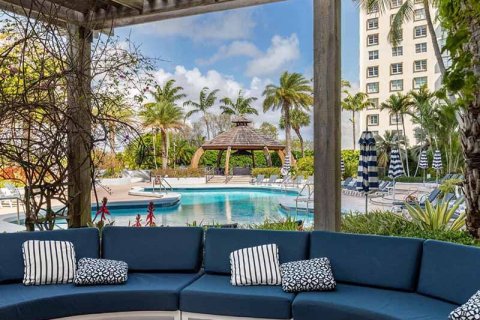 According to real estate experts, the South Florida market had nowhere to move but to decline after a frenzied growth rate in 2022. At the same time, the second quarter of this year turned out to be stable. In Miami, deals on luxury residences declined 17.7% year-on-year, but jumped 22.9% compared to the first three months of the year.
The average price of a luxury home in Miami has hardly changed compared to the same period in 2022, increasing by only 0.5%. At the same time, it grew by 15.3% compared to the previous quarter and amounted to just over $3 million.
A similar situation is observed in the coastal towns of Miami-Dade County, which includes Sunny Isles Beach, Bal Harbor, Bay Harbor Islands, Surfside, Miami Beach, Fisher Island and Key Biscayne. There, transactions for the sale of single-family homes and condominiums fell by 46% per year. Median single-family prices decreased by 31% to $2.9 million, while the cost of condominiums increased by 2% to an average price of $538,000.
The data showed that sales of single-family houses fell by 34% year-on-year. In addition to the decline registered in Miami beach towns compared to the raging market in 2022, the quarterly growth of each type of real estate indicates that the market is beginning to normalize.